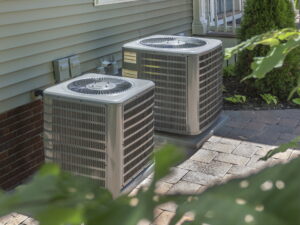 Maintenance is an inevitable part of AC ownership. Although it is something that many homeowners prefer to avoid, it's an essential practice in saving money, time, and energy over the long term.
Why Is AC Maintenance So Important?
While high capacity and well-performing systems, there is pretty much no situation in which an AC unit won't need an occasional check-up. Maintenance is important for many reasons, not only as a preventative measure to wear and tear, but also as a support to an air conditioner's efficiency and life span. While some people justify their lack of maintenance with associated expenses, neglecting it can contribute to a steady and progressive decline in a unit's performance that actually ends up costing money in energy bills.
Budgeting for AC Maintenance
Planning ahead for maintenance is one of the best ways to avoid surprise costs and expenses down the road. The following are some things you should be sure to do when forecasting your needs.
Knowledge
When looking to get an accurate picture of the expenses you can expect for your AC maintenance, try getting some context on your system and what they typically cost. This can be done most effectively through things like past invoices, which can provide a clear picture of the specific services rendered to the unit in the past and how much they charged. Another way to do this is by researching your specific unit, as well as comparing it with the costs of systems of similar sizes and nature.
Considerations
Upon getting a general idea of the price range you can expect to pay for your maintenance, it's important to keep in mind that these are in fact just general numbers. There are a lot of factors that can play into the cost of maintenance services, many of which will depend on your specific situation at hand.
When considering your circumstances, be sure to consider:
The age of your unit
The condition of your unit
The last time your unit was serviced
Potential industry inflation or price changes
The location of your references
The quality of your references
Consult With a Pro
Finally, with a basic understanding of the costs of maintenance and some idea of what you'll need, it's always a good idea to consult with an HVAC specialist. They will be able to assess your situation and help develop a specific price plan for your system and needs. They can also provide insight on things like frequency of services, as well as care tips for your system.
All in all, AC maintenance is something that is important for any unit, and should never be overlooked for the value it can bring in terms of cost and energy savings. If you're interested in scheduling services for your unit, contact your local AC maintenance professionals. They'll be able to help you every step of the way in making sure that your unit runs magnificently year-round.
Need AC maintenance in Melbourne, FL? Call Complete Air & Heat, Inc. Making families happy on the Space Coast since 1975.